Class Options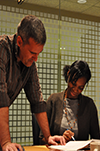 Tailored for your specific needs at dozens of locations. You and your tutor speak only in Spanish from the very first day, even if you are a complete beginner – amazingly effective!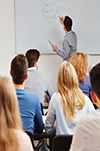 Develop full command of Spanish for the professional world. We design a custom program based on the specific requirements of your company or profession.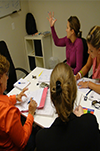 In a pleasant environment at our offices in Farragut North. Enroll in a group from beginner to advanced (we interview you to establish your level). Eight weekly sessions.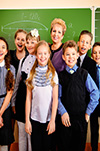 Which is the best age to start learning a new language? The sooner the better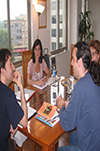 Have fun with your friends while learning Spanish! Choose your favorite venue: home, tutor's location, or our office in downtown DC. We can also teach two friends at a cozy café of mutual choice.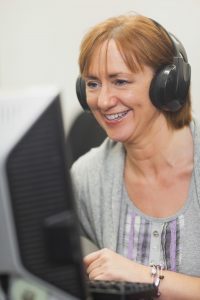 Spanish is best taught in person, but if attending class in person is not practical for you, we offer lessons via Internet or telephone.
All hold Bachelor's degrees or higher, and are rigorously selected. Our training makes them even better.
You and your tutor speak only in Spanish. Effective and fun!
Many locations for private lessons in the Washington DC area. Convenient location at our offices in downtown DC for open enrollment classes.
For open enrollment students, we arrange make-up classes for time missed due to illness or travel.
Beginner to upper advanced-bilingual.
Keeps classes dynamic and allows you flexibility to decide your own pace.
Competitive prices, discounts, and loyalty rewards.
Full refund if for any reason you decide to leave your course after the first class.
Read their testimonials in the below column!



You can also pay over the phone with your
credit card
or send us a
check