The U.S. Will Become a Bilingual Country, Says President of Uruguay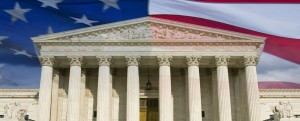 According to Jose Mujica, the President of Uruguay, Americans should try to learn Spanish as the Hispanic population is continuing to increase.
In a meeting with President Obama, Mr. Mujica suggested that the US is quickly becoming a "bilingual country" thanks to the "strength of Latin women" who will populate the country with "Spanish speakers." Mr. Mujica also pointed out that countries across the world, including his, spend a lot of effort studying English.
Mr. Obama praised Mr. Mujica for Uruguay's "contributions to peacekeeping in places like Haiti and Africa." He called him a leader on human rights in this hemisphere.
Do Americans need Spanish Lessons?
The statistics do justify the claims made by Mr. Mujica, with recent studies putting the number of Spanish speakers living in the U.S. at 37.6 million.
Other than English, Americans are far more likely to speak Spanish than any other language. 37.6% of the population speak Spanish, whereas the next biggest group, Mandarin Chinese speakers, account for only 2.8% of the population.
Mr. Mujica was also correct in suggesting that "Latin women" are affecting the composition of American society, with the number of Hispanic Spanish speakers predicted to reach somewhere between 37.5 million and 41 million by 2020.
That's a lot of good reasons to go to Spanish class!
What Would a Bilingual U.S. Look Like?
The bilingual U.S. that Mr. Mujica predicts will bring not only economic change, but also cultural change. According to research, 80% of adult Latinos in the U.S. use social media, a higher percentage than any other demographic. Executives at Facebook have realised that they are the best online platform for reaching a Hispanic audience, and are helping brands reach this market, which has a purchasing power valued at around $15 billion! Companies are quickly realising that Spanish speaking employees are an invaluable asset, especially in the nursing and construction management sectors.
We can also expect cultural changes, with Spanish language networks such as Univision and Telemundo growing at a faster than expected rate. There may also be increased appreciation for star writers and directors, from Chilean poet Pablo Neruda to Mexican film director Guillermo Del Toro.
Be a Part of Bilingual America
Bilingual education is the future of the U.S. With the increase in the Hispanic population and Spanish becoming more widely spoken across the States, getting yourself a Spanish tutor and attending Spanish classes makes sense.
Some of our convenient locations...
Metro Center • Farragut North • Dupont Circle • Adams Morgan • Van Ness‑UDC • Tenleytown‑AU • Friendship Heights • Bethesda • Gallery Place‑Chinatown • Grosvenor • Rockville • Rosslyn • Silver Spring